Clear Flight Solutions Raises €2.6 Million for Continued Growth
First close of a targeted €6 million Series B investment
"This next round of investments shows trust in our expansion and the ambition of making airports safer, and protecting nature."
Through follow-up investment, current and new investors show commitment and confidence in the company.
Clear Flight Solutions continues to revolutionize bird control with its Robird™.
Enschede, December 2017 – Clear Flight Solutions has raised €2.6 million from AERIUM Analytics Inc. in Calgary, Canada and the Cottonwood Euro Technology Fund. This investment, the first close of a targeted Series B investment of €6 million, allows Clear Flight Solutions to further strengthen its purpose to save, preserve and protect both nature and people by revolutionizing bird control through its unique technology and services. With the Robird™ as its backbone, Clear Flight Solutions' bird control operations continue to be highly efficient and offer unmatched effectiveness to airports, oil & gas, dredging and agriculture worldwide.
A large share of the new investment will go towards the North American expansion as well as to support its continued operations in the US and Canada. Additionally, Clear Flight Solutions plans to use another sizable portion for the Robird 3.0, a fully autonomous version of the well-known robotic bird of prey that will be smarter, more effective and more efficient.
Successful year
This investment follows a highly successful year for Clear Flight Solutions. The company has set several world's firsts, including the first ever full integration of drone flights within daily operations at major international airports together with Canadian partner AERIUM Analytics. At Edmonton International Airport in Canada and another, undisclosed, European airport the Robird™ has currently made over 500 flights on airside within a three-month period. Well over 15.000 birds have recently been chased away from active runways using Robirds and additional bird control solutions, dramatically reducing the risk of bird strike incidents at these airports. Furthermore, the company is working on protecting birds in the Oil Sands region of Canada, and over the last two years has run an extensive bird control operation on a major offshore project of Van Oord, one of the world's largest dredging companies.
Trust and ambition
"This investment comes at a perfect time", says Nico Nijenhuis, CEO of Clear Flight Solutions. "As a company we have reached major milestones this year. Our revenue is rapidly growing and has well surpassed the €1M threshold this year. This next round of investments shows trust and offers us the opportunity to continue our expansion and the ambition of making airports safer, and protecting nature."
"We want to further commit to and show our confidence in the company through this follow-up investment", says Ray Quintana, General Partner of the Cottonwood Euro Technology Fund. "In our opinion aggressive growth can only be achieved by new follow-on investments in Series B, C and D rounds. Cottonwood is very excited to play a part in the continued growth and success of Clear Flight Solutions."
"AERIUM's investment into Clear Flight Solutions shows support to the growth of this service and technology throughout North America and our commitment to the growing partnership between AERIUM Analytics and Clear Flight Solutions," says Richard Hawker, President of AERIUM Analytics.
Note to the editor
About Clear Flight Solutions
Clear Flight Solutions is a Dutch company combining expert knowledge of unmanned aerial vehicles with extensive expertise in the ecological domain. It aims to save, preserve and protect nature and people using its unique technology. Whether the situation requires a robotic bird of prey or a stable multicopter, the Company provides a working solution. With the Robirds, flying on unique patented flapping wing technology, the Company offers unmatched effectiveness in the field of bird control. Clear Flight Solutions also offers unique platforms for wildlife observation and protection, and surveying and mapping. The company has obtained a €1.6 million Series A investment from the Cottonwood Euro Technology Fund early 2015. It was elected Startup of the Year in the Twente region in 2015, won the UVS International Innovation Award in 2011 and has recently been awarded with the euRobotics Technology Transfer Award, the ASME Young Technology Award, as well as the first ever EU Drone Award for best drone-based solution.
For further information:
Wessel Straatman, Media Relations
w.str[email protected] / [email protected]
+31 85 773 1446
For further information about our services please visit
http://www.clearflightsolutions.com

About the Cottonwood Euro Technology Fund
Cottonwood Technology Fund is a top-decile performing early stage venture capital fund with offices in the United States and The Netherlands. Cottonwood invests in technology-related (photonics, robotics, optics, advanced materials, telecom, automotive, biosciences and new energy) companies and patents originating throughout the Southwest region of the US and in Northern Europe. These regions include numerous national laboratories, over a dozen major research universities and several major research medical centers. Current investments include Sound Energy, Skorpios, OPNT, Clear Flight Solutions, xF Technologies (formerly Incitor), Eurekite, Respira, Trilumina, Acme Materials and Exagen.
For further information:
Ray Quintana, General Partner, +1 214 606 4182 / [email protected]
Alain le Loux, Partner, +31 6 29 52 63 81 / [email protected]
For further information please visit
http://www.cottonwoodtechnologyfund.com
About AERIUM Analytics Inc.
AERIUM Analytics (AERIUM) is a Canadian 'UAV-As-A-Service' provider with a strong focus on project execution, wildlife management and data. AERIUM's value lies in its ability to build an integrated service model offering. This model creates an alignment with clients and builds value from exploring UAV technology. As the world embraces UAV technology, AERIUM will be at the forefront of this next technological wave. Our mission is to inspire innovation, transform data, and realize opportunity in the world around us.
For further information:
Jordan Cicoria, Managing Director
[email protected]
+1 403 690 6137
For further information about our services please visit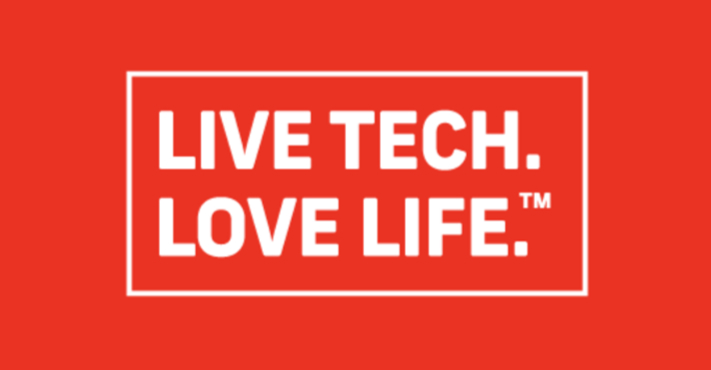 LiveTechLoveLife is a Calgary Economic Development initiative to recognize and celebrate visionaries and game changers in Calgary's burgeoning tech ecosystem – including AERIUM Analytics, who they profiled in this piece.