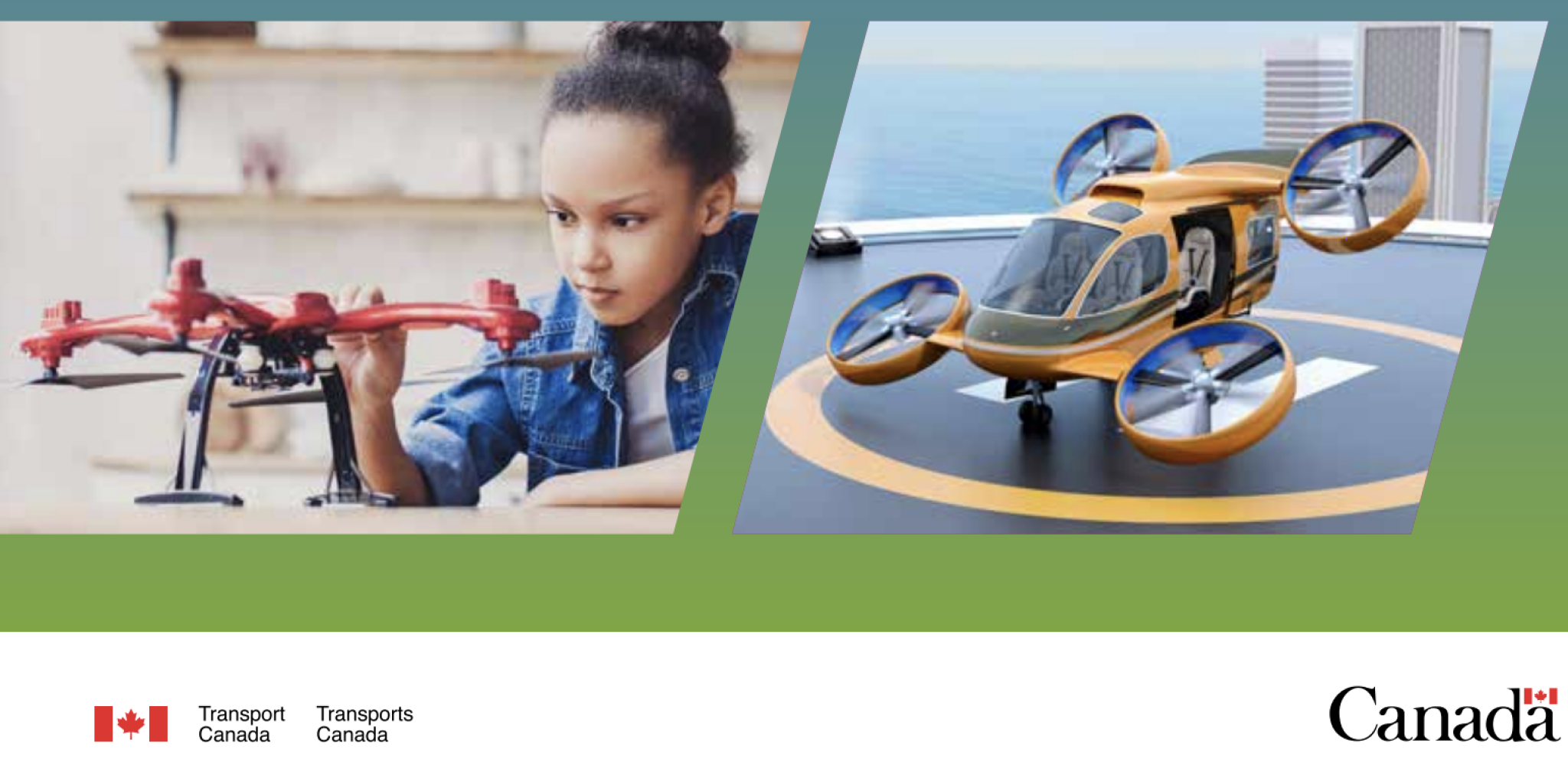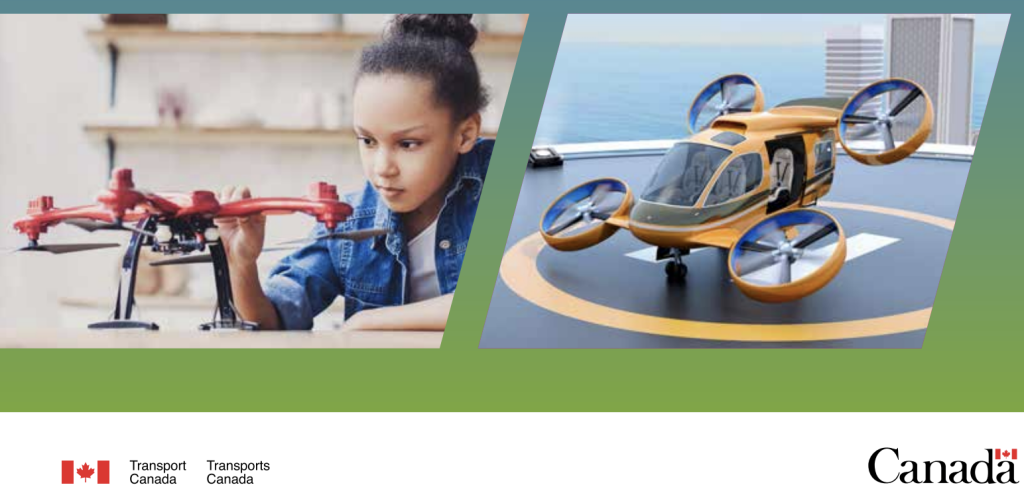 Transport Canada's Drone Strategy to 2025
At the height of the COVID pandemic, in March 2021, Transport Canada released their report, Transport Canada's Drone Strategy to 2025. Seeing the role that drones were playing in Canada in facilitating deliveries to remote communities during the pandemic reinforced that drone technology is "…modernizing the way industries work, improving people's lives, and providing public benefits to communities." 
The report pays homage to the significant progress that has been made in recent times in drone technology, identifies some of the tremendous impacts that drones can make to the Canadian economy and landscape, and details the five key priorities they will be focusing on in the coming decade.  
Canada's Drone Industry 
At the time of the report, there were 22,000 Canadians from over 1,000 companies spanning 15 different sectors working in Canada's drone industry. Over 53,000 drones have been registered and more than 51,000 pilot certificates have been issued. 
Transport Canada has identified four areas where drone technology can best support Canada's geographic and business environment: 
Monitoring wildlife

 

Surveying pipelines

 

Search and rescue missions

 

Delivering to remote communities

 
Transport Canada is focusing on developing regulations to support the growth of the drone industry and plans to leverage this technology to connect communities and improve supply chain networks. 
Key Transport Canada Drone Priorities 
Transport Canada has identified five key priorities. 
Safety Regulations to Support Innovation

 
Ensuring drone safety starts with identifying risks, developing strategies to mitigate them, and then testing these strategies in real-world conditions. Recognizing that there are tremendous advantages to enabling for Beyond Visual Line-of-Sight (BVLOS) operations – including for long-range surveys, infrastructure inspections, and for use in search and rescue scenarios – Transport Canada has developed a BVLOS strategy to ensure optimal safety.   
There are currently more drones than traditional aircraft in airspace, and this growth is only going to continue, leaving Transport Canada with the challenge of effectively managing this drone traffic. Elements of Canada's drone traffic management system will include mobile drone flight planning, airspace access request, navigation, communication, and surveillance systems. 
Drone security concerns include the following: 
Use of drones for criminal and terrorist intent

 

Dangerous payloads

 

Use of drones for spying

 

Disruption to critical infrastructure

 

Attack on the aviation system

 

Drone hacking

 
To mitigate these risks, Transport Canada has been identifying security gaps at airports, sharing best practices with international partners, and trialling counter-drone detection technologies. 
Innovation Enabling Economic Growth

 
Transport Canada has been working hard to balance the necessary risk mitigation activities with supporting the growth and momentum of this cutting-edge industry. This support has included research and development, testing and trials, contributions to international standards and partnerships, and collaborative work with key industry stakeholders. 
Increasing Public Trust in Drones 

 
This involves assessing the broader public perception of drones and developing strategies to address community concerns. Local issues that Transport Canada plans to address with the various levels of government include: 
Unsafe drone practices

 

Noise pollution

 

Visual pollution issues

 

Privacy issues

 

Airspace management

Urban planning and infrastructure

 
A Leader in Canada's Growing Drone Industry 
Calgary-based AERIUM Analytics has leveraged their 40 years of professional services consultancy experience to evolve into a business that is focused on providing drone technology solutions for complex industries. AERIUM has developed and implemented game-changing drone services solutions for the aviation, energy and mining, forestry, defense, and agricultural sectors. AERIUM's flagship product is RoBird®, a remote-control flapping wing drone that mimics the characteristics of an actively hunting, female peregrine falcon. RoBird has played a huge role in revolutionizing wildlife management in the airport and energy sectors.  
AERIUM believes strongly that collaboration propels new solutions and is proud of their industry partnerships that are helping to drive Canada's growing drone sector into the future. AERIUM achieved a recent milestone, when Transport Canada issued approval for the first commercial Special Flights Operation Certificate offered to a Canadian UAV to fly BVLOS in the Alberta oilsands. Furthermore, AERIUM works very closely with Transport Canada on both BVLOS testing and regulatory strategies.  
Additional AERIUM industry partnerships include: 
Project SkySensus – AERIUM is a member of this Innovation, Science and Economic Development (ISED) project focused on BVLOS

research and development

 

Clean Resources Innovation Network – courtesy of their $1 million grant, AERIUM is currently executing a project which aims to provide a more effective and autonomous way to protect at-risk birds, while delivering more data and details to wildlife management operators

 

Federal Aviation Administration – AERIUM is actively working with the FAA on testing standards for the use of drones and data collection at airports

 

YEG Edmonton International Airport – YEG is a global leader in using drone technology, and together AERIUM Analytics and YEG were the first to integrate drones into airport operations on a daily basis

 

Imperial Oil (ExxonMobil) – was able to help support Imperial Oil's internal mandate of industry-leading stewardship within the energy and resource extraction sector by introducing RoBird® wildlife methods

 
As Transport Canada and key stakeholders continue to support drone technology innovation, companies like AERIUM continue to transform the way their clients do business with ground-breaking technological applications.